You don't need to be a teacher to pass on what you've learned. Just come willing to share some of your life lessons as pertains to the topic of the term. 
Whether it's coming once a year to share with the students around the dinner table some of your life experiences, leading one session on a particular topic, or facilitating a full term for a class, teachers have the unique opportunity to interact with students in an informal learning setting. You not only help them learn some keys to navigating the workplace, but you will almost be guaranteed to leave having learned something from the students.
Teachers will be people who may be recognized locally or even nationally in their areas of expertise or may be those who are quietly, diligently making a difference in their sphere of influence.
Commit to as many sessions as you like. One session is about 3 hours, part of which typically includes sharing a meal together at a WAM House.
Speakers, Teachers, Guests and Mentors 
The list represents those who have been involved in some way with the WAM House. There are many others who have committed to sharing, teaching, or mentoring but have not yet been "activated." Names with flag icons represent internationals. Names with the WAM House logo represent alumni or past/current participants.

A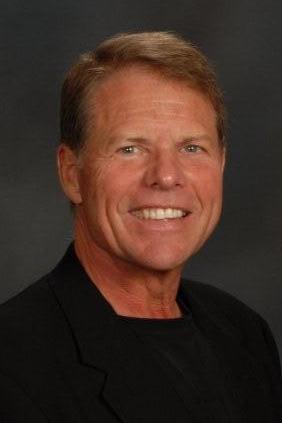 Jerry Anderson. Dr. Jerry Anderson is the president of the La Red Business Network, which is based in Berlin, Ohio. Anderson has functioned internationally for the past 16 years as a trainer and international director for La Red. Upon accepting the presidency of La Red four years ago, he has expanded the organization into the government, military, business, schools and university arenas. Dr. Anderson epitomizes the profile of an entrepreneur. He has built and developed many organizations "from the ground up," and he has always stressed the importance of utilizing the principles of God. Anderson's business endeavors include a publishing company in California, home security company in Ohio, Structure wire/high tech home installations, cable contractor, auto advertising agency, and currently, President of Digital Dish and Light Speed Wireless Internet, employing over 900 in nine states. In addition, he is a tremendous testimony of how a family can be involved in the growth of a business. In his current organizations, many of the key positions are held by immediate family members. Dr. Anderson has worked on numerous international boards and has trained in universities throughout Latin America. His business training involves very practical steps. His philosophies are tremendously attractive to young entrepreneurial type individuals from all nations. He and his wife Jerri Lee reside in Millersburg along with their three children Dawn, Dennis, and Dean. He has numerous grandchildren.
B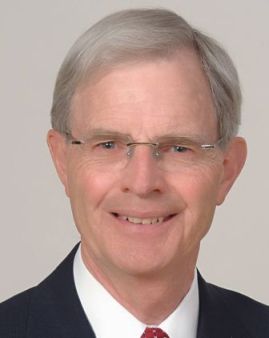 John Beckett. Chairman and C.E.O. of the R.W. Beckett Corporation. Beckett is the largest manufacturer of residential oil burners in North America ($100million, 700 employees). Affiliated companies are leaders in other home appliance components. Author of Loving Monday, Succeeding in Business without Selling Your Soul. The book is published in 16 languages. Mr. Beckett was highlighted on national news program ABC News with Peter Jennings because of how he runs his business according to biblical principles. (Field trip to visit Mr. Beckett- Kingdom business host.)

Kamal Boulos. Owner of The Refectory, one of the best rated, high end restaurants in Columbus for many years. Kamal is an Egyptian Christian with a long history of running his business with a compassionate heart and biblical principles. Named Small Business Leader of the Year in 2009 by Columbus Chamber of Commerce. Under his leadership, the Refectory has received the prestigious Four Diamond Award from AAA for 14 years in a row; and for 11 of those years, The Refectory was the only restaurant in Columbus to receive this distinction. Additionally, The Refectory is the most award-winning restaurant in Columbus. Kamal will be sharing about an ethical dilemma he faced early on in his career and how he worked through it. He may also share from an employer's perspective the attributes of a good employee and the integration of faith in the workplace by employees. http://www.therefectoryrestaurant.com/
C

Robert Caldwell. Managing Partner, Community Revitalization Associates. A Columbus, Ohio native, Robert L. Caldwell, Jr. has over twenty-five years of social service and community development experience. Robert is an award winning developer of human service programs (Governor's Award for Excellence in Public Service in the State of Ohio). His advocacy efforts have resulted in over $150 million dollars in economic development investment for Weinland Park, a blighted Columbus inner-city neighborhood, including the building of a new Elementary School. He has developed programs and services that have served over 5000 families. From 2003 – 2005 Robert served as an advisor to former Ohio Secretary of State and gubernatorial candidate Ken Blackwell. In 2007, Mayor Michael B. Coleman appointed Robert to the 2012 Bicentennial Commission, where he served as Safety Committee Co-Chair. Prior to his current role with CRA, Robert served as the Managing Director of the YWCA Family Center, Franklin County's (Ohio) only emergency homeless family shelter offering an array of support to homeless families. During his tenure, the shelter served over 1500 families and received national recognition for best practices from the National Alliance to End Homelessness. Robert's primary professional focus: Low-income urban community transformation through advocacy for research based and culturally informed public policy, strategic multi-disciplined collaboration and the development asset oriented social and human service programs and services. Board of Directors for WAM House. WAM House mentor.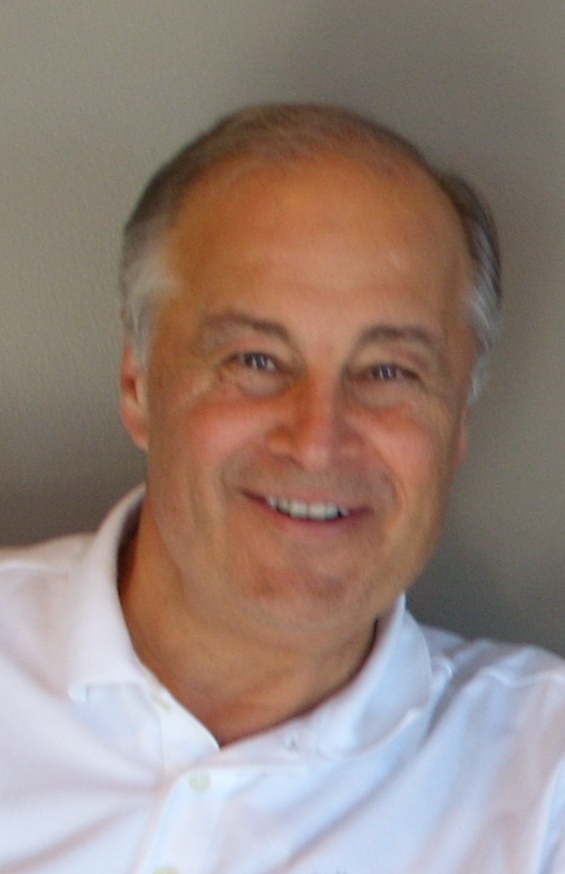 Gary Casale. Vice President of Operations & Executive EVC Analyst, Glomark-Governan, North America Gary joined Glomark-Governan in 2008 and currently leads the Glomark-Governan operations, sales and consulting-training delivery practice. Former VP Global Operations & Supply Management of ABB, a $20billion, technology-based global provider of power and automation products, systems, solutions, and services service company. Chief Procurement Officer of Huntington Bancshares. Former Director of Sourcing at Chase Bank, where he managed a $12 billion budget.  Gary graduated summa cum laude with a Bachelor's degree in Production Management from the Rochester Institute of Technology and earned a MBA from the same institution. He lives in Columbus, Ohio, with his wife Maureen, has 2 children and 4 grandchildren. He enjoys language studies and golf. WAM House mentor.
Chloe Chan. Sr. Analyst at Cardinal Health. Six Sigma Green Belt. International Process Consulting. MBA, University Missouri-Columbia. Winner of Eldridge Award, 2008 Show-me Business plan Competition. The Michael T. Christy Professional Achievement Award (May2009) MBA Academic Achievement Award (May2009). Outstanding International Student (May2009).  From Macau, China. WAM House Board of Reference.

Jason Coblentz. President of Coblentz Chocolates, a family owned and operated business in Walnut Creek, Ohio. Jason & Mary Coblentz began Coblentz Chocolates in 1987 with three employees and forty varieties of chocolate. The present facility was completed in 2001 with new production areas and a viewing gallery where visitors can watch delicious confections being created. Currently they employ fifteen full time and ten part time employees. At this time they produce 114 varieties of chocolate candies, including caramels, clusters, peanut butter candies, creams, meltaways, cordials, jellies, barks and fudge. Coblentz Chocolates offer candies covered in milk chocolate, dark chocolate, sugar-free chocolate and white chocolate.
James Cotton. Cotton is a former All-American OSU football player. He went on to play as a defensive end in the National Football League (NFL) for the Chicago Bears and the Atlanta Falcons, and Canadian Football League for the Hamilton Tigercats. He is founder of The BUCK-ICON Foundation, a civic organization with a mission to provide resources for former members of the Ohio State football program to enhance their careers on a variety of different levels and provide programs that will help them transition into professional life in Corporate America, Athletics, Society, and the Community.
Dollie Curry. OSU staff 25 + years with the College of Education.  Volunteer for OSU ColumbusReads tutoring program (East Linden Elementary-10 + years).  Minister and youth mentor at First Church of God-City of Refuge, Columbus, OH (27 + years) and Youth Foundations/Membership teacher.  Other evangelistic interests: Prison Ministry; Compassion Ministry; Street Ministry. WAM House intercessor.
D
Janelle DiGennaro  Friend. Former REACH intercessor. I am a massage therapist by trade am married to a wonderful guy named Simeon.  I participated in the REACH program from '03 – '05 which included spending time in India as well as Uzbekistan.  I enjoy crocheting, jogging, a good conversation, and drinking bubble tea. My husband, son and I now live in Tanzania, Africa. WAM House intercessor.

Irene Diller Rosedale Mennonite Missions Senior Prayer Team. On Board to provide intercessory prayer. WAM House intercessor.
E

Mike Egenrider Associate VP of Enrollment, Ohio Christian University. Mike earned his undergraduate degree from Ohio Christian University and his graduate degree from Franklin University. He retired from the Air Force as one of their top recruiters in the nation before going on staff at OCU. WAM House Board of Advisors.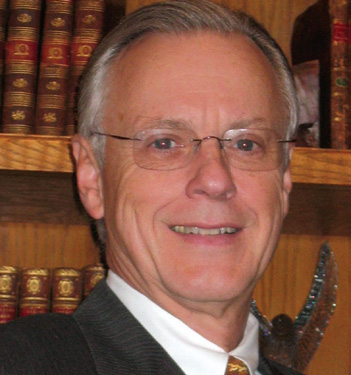 Ken Eldred is an entrepreneur, philanthropist and ministry pioneer with a passion to bring Christ into the workplace. For over 20 years, he served as CEO of Inmac, a public company he founded, and has participated in business ventures in the US, Europe, China and India. He is the founder/CEO of Living Stones Foundation Charitable Trust, a public support organization focusing on assisting Christian work and charitable projects around the world. He has an MBA from Stanford University and was a Visiting Fellow at Stanford's Hoover Institution. He has also served on the Board of Trustees and Executive Committee for Regent University. He is the co-editor of On Kingdom Business, winner of a 2004 Christianity Today Book Award. He is also the author of God Is At Work: Transforming People And Nations Through Business, named the top book by the Business as Mission Network. He recently completed another book, "Integrated Life." (Scheduled for March 2011 video session.)
F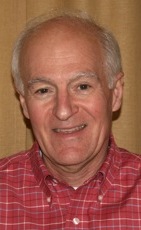 Tyler Flynn. Tyler Flynn served as the pastor of three churches over a period of 29 years, including Covenant Baptist Church in northwest Columbus for 15 years.  He retired from the pastorate in 2000 to work full time as the chief facilitator of Mission Columbus http://www.missioncolumbus.net/ and as team leader of Mission Columbus Initiatives.  Mission Columbus is mobilizing congregations and ministries in Columbus to work together in addressing major spiritual and social needs in our city.  Tyler developed the Franklinton Tutoring Program in 2004 and directed the program until July 1, 2009.  The tutoring program serves Avondale, Dana, and Sullivant Elementary Schools in Franklinton.  Tyler also helped develop and directs Franklinton Ready4K, a literacy program for pre-kindergarten children and their parents.  Tyler and his wife Letha have been married 41 years and have three grown children and four grandchildren.

Marcio de Fonseca. Immigrated from Brazil to attend University of Minnesota. Formerly Director of inpatient dental care at Nationwide Children's Hospital.

David Foster. Business. Former Senior Vice-President of Automation Services at ABB, a $20billion, technology-based global provider of power and automation products, systems, solutions, and services. Led start-up businesses in China and Thailand. Yale Aeronautical Engineering degree, where he also played linebacker on the football team. Harvard MBA. Executive Director of Hilltop Christian Community Development Corporation. Active in Kairos Prison Ministries since 1993. David lives in Columbus with his wife, Joanne. WAM House mentor.
G
Benny George. Sr. Business Process Specialist, Abbott Laboratories. MBA, The Ohio State University, Fisher College of Business (August 2010), Supply Chain & Operations Management. The Ohio State University, M.S. Civil Engineering; Project Management, (2007). Anna University, B.E. Civil Engineering, Chennai, India (2005). He was Ohio State University's top MBA student in 2010.  President, MBA Student Council, Fisher College of Business (2009-2010.)  2010 Outstanding Graduate Student Award, The Ohio State University's highest honor for leadership.  2010 Pace Setter Award for outstanding academics and leadership, Business school's highest honor.  Certified Lean Six Sigma Green Belt and Black Belt body of knowledge. WAM House Board of Advisors.  Currently being mentored in WAM House program by David Foster and Gary Casale.
Dr. Jim Gregory. Assistant Professor of Mechanical Engineering at The Ohio State University. Ph.D., Purdue University, Aeronautics and Astronautics. Jim won the 2009 Distinguished Undergraduate Research Mentor Award for exceptional efforts on behalf of undergraduate researchers at Ohio State.  He also received the 2009 Thomas Hawksley Gold Medal, the premier prize of the Institution of Mechanical Engineers for the best original paper published during the preceding year. Jim has spoken on the importance of integrating faith and work.
H              

Cromwell Handy. Retired Director, Reviews and Program Evaluation, Criminal Investigations-IRS, Washington, DC July 2007). Responsible for Review and Evaluation of all investigative and administrative operations nationwide. Licensed minister and associate pastor at Lincoln Heights Missionary Baptist Church, Cincinnati, OH.Jet
Jet Hawthorne. Owner of Pressure Connections, a manufacturer and distributor of hydraulic and pneumatic products. http://pressureconnections.com/ He says his full time job is to be an Ambassador for Christ and his part-time job to be his work. He says that Christ is his boss. His company gives 10% to missions, has had bible studies available for the past 20 years, and hired a President to replace him so he could pursue other ministry interests like Fellowship of Companies for Christ and leading business bible studies. Jett owned Cornerstone Christian bookstore for about 16 years. He lives in Columbus with his family and attends Xenos Christian Church.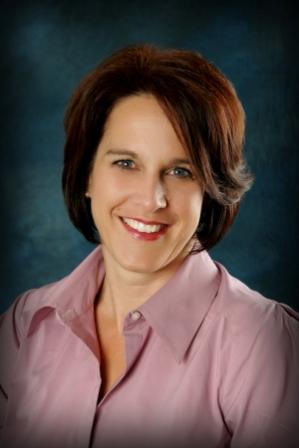 Kelly Hernandez. Kelly managed an accounts payable department, then worked for a large cell phone company as an account support rep to soon after finding myself as an at home mom for 8 years (5 of which she operated as a  leader (50+ in her downline) in the direct sales (home party plan) industry. She then worked two years as a program director at her church and the past 1 ½ as an assistant to a Business Coach with ActionCOACH business coaching- all of this being part time. Throughout her time in the workplace she has never been shy about expressing her love for the Lord. Specifically, when she was in her direct sales business, she felt that she had a heightened opportunity to share her faith with others and did so.  She has been eager to join efforts with business owner Craig Hohnberger as he launches into a nonprofit organization that is geared to evangelizing private owned businesses.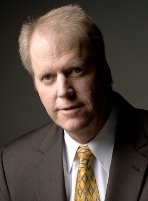 Os Hillman is president of Marketplace Leaders,an organization whose purpose is to help men and women discover and fulfill God's complete purposes through their work and to view their work as ministry. Os is an internationally recognized speaker on the subject of faith at work. He is the author of 11 books and a daily email devotional called TGIF Today God Is First which has over 190,000 daily subscribers worldwide. He developed and teaches The 9 to 5 Window Workshop and Change Agent Intensive weekend training sessions. Os also gives leadership to a new initiative called The Change Agent Network. Os has been featured on CNBC, NBC, LA Times, New York Times, and many other national media as a spokesperson on faith at work. Os is also president of Aslan Inc. which provides a leading online Christian bookstore to serve the "faith-at-work" movement called TGIFbookstore.com to serve the needs of Christians in their workplace calling. Os attended the University of South Carolina and Calvary Chapel Bible School, a ministry of Calvary Chapel of Costa Mesa, California. Os lives in Cumming, Georgia, a suburb in north Atlanta. (Scheduled for March 2011 video session.)
Collin Hoschtedler. Collin is a 20-Something who grew up in a small town in the bush of northwestern Ontario.  After finishing high school he attended Rosedale Bible College near Columbus, Ohio and graduated with an Associates degree in General Studies.  He then did a one year stint at Trinity Western University near Vancouver, B.C. before transferring back to The Ohio State University to finish his Bachelors degree in Accounting.  After graduating he worked for Ernst & Young and after a couple of years there moved to Nationwide Financial Services where he obtained his CPA license and is currently a Senior Accountant in the GAAP & SEC Reporting Group.  He currently lives in the Clintonville community of Columbus with his wife Debbie and son Brennan.  He enjoys hunting, fishing, camping, wakeboarding and home remodeling. Collin helps lead a house church in the Columbus Network of Microchurches (CNM). Collin serves on the WAM House Board of Directors.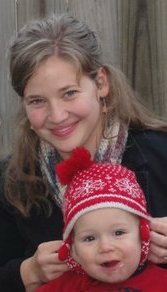 Debbie Hochstedler Past Resident Director at Rosedale Bible College. Debbie is a student at The Ohio State University and Director of RBC Choral Camp. Wife of Collin and mother of one son. On board to represent the young adult demographic. WAM House Board of Advisors.

Craig Hohnberger. President/CEO - ActionCOACH Business Coaching of OH, IN, MN, WI. Craig is a dynamic and passionate leader, speaker and entrepreneur with a passion for growing and developing businesses and not-for-profits, as well as the people who own them and the teams that run them. After a successful Fortune 200 corporate career where he was integral in the start-up of a new division and helped lead the integration and turnaround of several large acquisitions, Craig felt the call to go into business for himself. Craig has been named one of the Top 40- Under- 40 Business Professionals in Central Ohio, has been a board member on the Ohio Chamber of Commerce Small Business Council.
Val Hollingsworth. Strategic Business partner/Senior HR Generalist at Alliance Data. Human Resource professional with more than 25 years experience in service organizations. Was Assistant Vice President – Employee Relations Administrator at National City Bank for 3,000 employees. Served as advisory board member at Ohio State University, Ohio Wesleyan University and Wilberforce University. Career coach. She will be sharing about women handling sexual dilemmas in the workplace. Val is a WAM House mentor and coach.wam House career coach.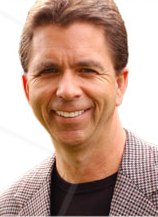 Harvey Hook. Past Executive Director at Youth for Christ, Director at Youth Guidance, Recreation Therapist at Wassaic Development Center. Currently Executive Director of The Gathering Columbus. The Gathering addresses the moral, ethical, spiritual and leadership development of business, professional and government leaders, and serves the needs of the poor in the Dominican Republic. Author of the book, The Power of An Ordinary Life, published by Tyndale. Harvey will share a chapter from his book (on city transformation) that wasn't included. http://www.thepowerofanordinarylife.com/.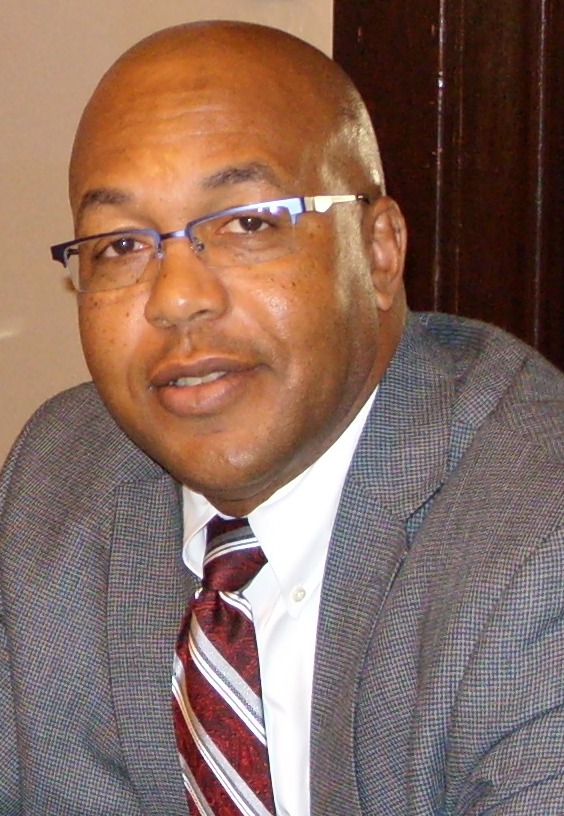 Leonard Hubert. Mr. Hubert is owner of L Hubert & Associates, LLC. a full service consulting firm that specializes in community and public relations and governmental affairs. Mr. Hubert has over two decades of dedicated service and experience in public sector administration and most recently served as Director of External Affairs and Economic Opportunity in the Office of the Governor.  He is also chairman of the Ohio Commission on African American Males.  In addition, Mr. Hubert serves as a member of the Ohio Civil Rights Commission, Ohio Dr. Martin Luther King Commission, Granville Township Board of Zoning Appeals, Licking County Tax Incentive Review Council and the Ohio 4-H Foundation Board. Leonard is an alumnus of Alabama A & M University where he earned Bachelor of Science and Master of Science degrees. WAM House mentor.
I, J
K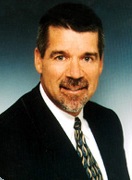 Tim Kight. Tim is a business management consultant to Fortune 500 companies around the globe, training leaders on how to shift their paradigms of performance. He is Founder and CEO of Focus3. Tim attended UCLA on a track and field scholarship, where he graduated with a Bachelor of Science in Business Administration. He went on to earn his MDiv from Princeton Theological Seminary. In addition to leading a growing consultancy, Tim teaches extensively on finding your calling and integrating faith into all aspects of your life, especially your approach to work. A dynamic, intelligent, and gifted speaker who regularly speaks at churches about closing the sacred-secular divide. Tim studied under the late Francis Shaeffer at L'Abri in Switzerland. Tim enjoys teaching and fly fishing.  He has three children and lives in Columbus, Ohio with his wife Brenda.
Henny Kusno. Henny took classes at the WAM House for two months while visiting Ohio. She returned home to her native Indonesia where she is actively trying to apply some of the things she learned while in the program. Chinese language study, June 2003, Beijing Normal University, Beijing, China. The Ohio State University, Columbus, Ohio, US, Graduated with Bachelor of Science (Computer and Information Science) Cum Laude. She worked at Microsoft, Singapore 2006-2008. She now is working in Indonesia. WAM House intercessor.
L

Brent Long. Founder of Long on Life, a business growth consultancy with clients nationwide. WAM House Board of Advisors.

Don Lee. President and Founder of Horizon Companies, a full service media production company in Columbus, Ohio. Don started the business right out of college and hasn't looked back. Horizons Companies was launched in 1984, with the vision and vitality of 21-year old OSU photography grad Don Lee. From its humble beginnings, Horizons began a steady trajectory, taking on personnel and equipment to meet the needs of the company's expanding client base. And in an effort to satisfy those clients' ever widening demands, Horizons' menu of services has grown to include virtually every conceivable discipline of modern media production. Among the highlights along the way: converting both a 1920's era movie house and a notorious millionaire's estate into state-of-the-art production campuses; creating and producing a long running, award-winning television series on the history of Ohio State football; producing tens of thousands of unique educational videos for use in classrooms throughout the country; and even working with Bill Gates and Microsoft on a project that would eventually become wireless internet. He accepted Christ while in college.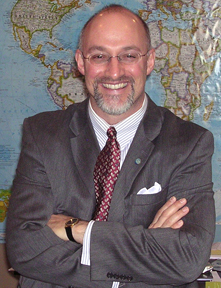 Monty Lobb. Owner at Kenosis Ltd. Fellow at American Center for Civic Character. Public Defender at Fairfield County Municipal Court. Past Associate Professor of Business at Mount Vernon Nazarene University. Assistant Secretary of State of Ohio under Kenneth Blackwell. A movie (Dirty Pictures) was made about his involvement in trying to have obscene art (homosexual sadomasochist acts and child pornography) removed from the Cincinnati Museum of Art. This event turned into international news and he was featured around the globe on different U.S. news and talk shows. True to Hollywood form, he and the Sheriff who were pushing to have the art removed were vilified in the movie. The made for TV movie won the Golden Globe Award. WAM House mentor.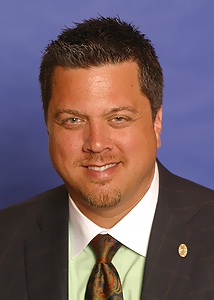 RJ Lowery. R.J. Lowery is a top producing Executive Haberdasher with The Tom James Clothing Company. The "Lowery girls" keep Dad busy with their love for cheerleading, lacrosse, gymnastics and drama. So does his church of 19 years, Capital City Church-AG, where he serves as the Director of Men's Ministries. R.J. also enjoys Softball and Japanese style Martial Arts. Ohio University BBA '88. Double Major: International Business and Marketing. Minor: Japanese Studies. Founding Fellow: Corporate Leadership Program. PSAB: The Sales Centre at Ohio University. Regular Speaker/Trainer at Tom James World Conferences.
M
Terracina Pavkov Maxwell. Terracina Pavkov moved to Columbus to attend law school at OSU in 1998. After graduation she worked for Ernst & Young enjoying the high-pressure work-environment and practicing corporate tax consulting. After eight years, she quit to re-prioritize her motives toward work. She is currently back in school studying for a Masters in Labor and Human Resources and is employed at the Ohio Department of Natural Resources. She is recently married. WAM House Board  of Advisors. WAM House Mentor.
Harold Miller President and Owner of Miller's Furniture. Past Director of Rosedale Mennonite Missions Latin America. On Board to provide insight and direction for stewardship of WAM House resources. WAM House Board of Advisors.

Kip Morse.  President and GM, Central Ohio BBB and BBB Center for Character Ethics. He graduated from Kent State University where he received his Bachelor's in Criminal Justice Studies. Kip has a keen interest in helping develop high character leaders and organizations, parenting his daughters and playing tennis. He is involved with the Downtown SERTOMA Club of Columbus and Worthington's Partners for Citizenship & Character.
N
O

Bob Ostrander. Founder of Saving Without Sacrifice. Bob has been involved in financial planning for over 40 years. He has presented seminars to numerous corporations and has made regular presentations on both television and radio. He is an expert with strategic planning, cost containment strategies and employee benefits. He has helped take private business public and been involved in over 100 start-ups across many industries. Bob will be sharing about practical stewardship issues.
P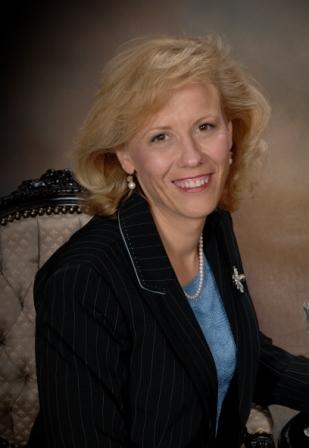 Denise Pietzsch. Executive Director of Etiquette and Protocol Image Consultants, LLC, graduated from the Ohio State University and received her formal certification from the Protocol School of Washington.  She is certified as a Corporate Etiquette and International Protocol Consultant.  Her mission is to bring God's message of grace to this generation through etiquette education.  She leads seminars, workshops and consultations outlining the rules of conduct that reflect our personal character.  Denise shows how to bring these skills to our daily lives in a manner that reflects the character and grace of God.  She has been showcased in the local media and has worked with major universities, associations, and organizations throughout the state.  She has been married to her best friend and sweetheart, Kevin, for over 25 years and they have recently begun their second year teaching ESL together.  They have two adult daughters, Lauren and Robin. WAM House mentor.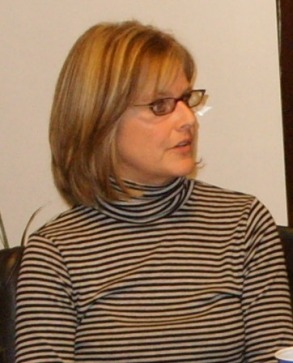 Tammy Porter, RN. Author of Saving Your Health. Tammy has a great testimony about how applying biblical principles to her eating habits reversed bad health and got her on the road to recovery. She will be sharing from her book on body stewardship.
Chuck Proudfitt. Founder of At Work On Purpose, a marketplace bible study network with over 4,000 participants in Cincinnati. Funds this non-profit  and others through "biznistries." Christian radio personality. Harvard business graduate. President of Skill Source. Chuck also serves as an Executive Board Member for Self Sustaining Enterprises.  This innovative organization creates self-sustaining initiatives, including entrepreneurial ventures, that generate a sustainable flow of funds for ministry around the world. One example is of a business in Africa that charges the wealthy to drill water wells and uses the profits to drill wells at no cost for poor villages. http://www.atworkonpurpose.com/, http://www.skillsource.com/, www.skillsource.com/sse
Q, R
S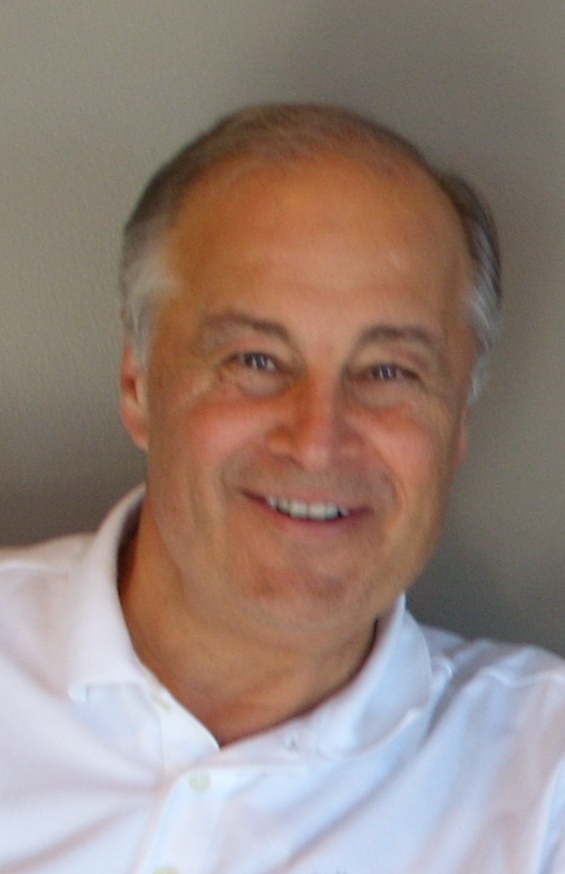 Garry Scanlon Garry is President of Casto Investment Sales. He has close to 20 years experience in multifamily investment property. He is author of Walking and Talking: 57 Stories of Success and Humor in the Real Estate World of Business. Garry teaches continuing education classes and gives seminars on real estate investment. Garry is on board to provide insight, connections and direction to the real estate function of the WAM House. WAM House Board of Advisors.
Angie Scroggins. John's wife. Angie earned her undergraduate teaching degree from Bethel College and her Masters in Cross-Cultural Studies from Fuller Theological Seminary, both with honors. She was a missions intern in Ecuador and Latin America for over a year with Rosedale Mennonite Missions and is an ESL teacher in Southwestern City Schools. John and Angie were married in September, 2007. She enjoys cross-cultural interactions and hanging out with friends. WAM House Board of Directors (outgoing.)
John Scroggins earned his undergraduate degree from The Ohio State University in Business, his Master's in Business from Ashland University (MBA), certification as a Purchasing Manager (NAPM) and as an Production and Inventory Manager (APICS), and a certificate in Biblical Studies from Rosedale Bible Institute. Over the years John has held a variety of consulting and marketing manager roles in the marketplace.  http://www.weaverstrategies.com/. He is also the Director of the WAM House, a 501c3 specialized discipleship and professional training program in Columbus, Ohio, whose vision is to help Young Professionals transform the marketplace by engaging their workplaces for Christ. www.wamhouse.org. He and his wife Angie love cross-cultural interactions and between the two of them, have visited 14 countries. They are active volunteers with International Friendships (IFI), and in fact IFI is sending their interns through WAM House training. (http://ifiusa.org/) They live in Columbus near The Ohio State University and are involved in the Columbus Network of Microchurches (CNM), a house-church planting initiative of Rosedale Mennonite Missions and the Conservative Mennonite Conference.
Dr. Matt Stiers Entrepreneur. Educator. Event coordinator. Dr. Matt Stiers is an Independent Education Management Professional. Co-founder of The Shilouv Project. He is the Founding Board Member of the International Association of Law and Policy. Past board and community involvement activity includes: International Friendships; Human Resources Association of Central Ohio (HRACO); Human Resources-Columbus Consortium (President); "Youth @ Work" Career Fair (Committee Member); Big Brothers Big Sisters of Central Ohio (Campaign Cabinet Member); An Affair of the Arts Founder & Chairperson). Matt has been a Professor for the University of New England in Tel Aviv, Israel and in professional education at Nationwide Children's Hospital. Matt has his Bachelors of Business Administration from Mount Vernon Nazarene University, his MBA from Ashland University and his PhD in Law & Policy from Northeastern University. Matt serves on the WAM House Board of Advisors.
T
Stanley Tam. Founder of US Plastic Corp. He and his wife have given over $100million to missions/ministry. Has led over 34,000 people to Christ since 1940 through his business practices, national and international speaking engagements, etc… 93 years old in 2009. Mr. Tam has traveled across the United States and over 35 foreign countries, telling thousands the secrets of success God has taught him. Almost a quarter of a million people have come to Christ around the world through the influence and resources of his company that he has directed through another organization. Author of the books, God's Woodshed, Every Christian a Soul Winner, God Owns My Business, and Stanley Tam's Incredible Adventures With God. A remarkably humble man, this visit will be inspiring. (Field trip to visit Mr. Tam- Kingdom business host.).
Kevin Theessen. Producer / Director / Writer / Editor. Kevin's awards include one national Emmy and three Regional Emmy Awards. His career as a journalist and producer/director have taken him from the corridors of presidential politics to the South Pacific - and nearly everywhere in between.  Kevin worked for CNN's award-winning "Larry King Live!" and as a segment producer for their 24-hour live news programs.  He was awarded an Emmy for his role as segment producer of ABC's "Good Morning America" where he was in daily contact with the likes of Presidents Nixon, Carter, Bush, and Clinton - and international figures like Nelson Mandela. He has produced independent documentary films for various humanitarian organizations in Papua New Guinea, Indonesia, and the former Soviet Union.
Xing Tian WAM House alumni. Accountant, Beijing, China. Xing came to OSU from China to earn her Master's in Accounting in 2009. She received her undergraduate degree from Peking University (a.k.a. Beijing University) Bachelor of Business Administration in Accounting, July 2005. While here, she came to Christ through interactions with IFI. Xing completed the WAM House program and received her certificate in Marketplace Ministry. [She went on to land a job in China with an American company she became acquainted with through a WAM House field trip to Cleveland.] WAM House intercessor.
Tim Troyer. Owner of E=MC2, a business coaching and consulting company in NE Ohio. Founder of  The Reckoning, a social justice, Business As Missions and Micro-enterprise development organization that purchased people out of slavery in Africa and also put homeless teenage boys to work by creating a waste management company that picks up trash for businesses, which would normally get thrown into the street. The Reckoning provides small loans, business training, and job opportunities for third-world entrepreneurs. We're finding that people thrive when given the opportunity to work and become self supporting. We will be traveling to Tim's house in Sugarcreek, Ohio for a cook out and discussion about what he's doing. http://www.thereckoning.org/
U
V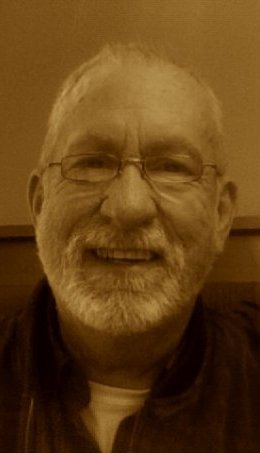 Howard VanCleave. InterVarsity- Faculty Ministry. Christian Leadership Ministries.    Emerging Scholars Network. Howard was with Campus Crusade for 34 years. He is now with InterVarsity's Faculty Ministry arm. Howard started Veritas Forum at OSU. He is also familiar with the Christian Study Centers, which has a vision for establishing houses near campuses that will serve points for Christian faculty to get together with students for Kingdom impact on campuses. On Board to provide insight, direction, and connections to OSU Faculty ministry and also advising on WAM House mentorship program. Past WAM House Board of Advisors.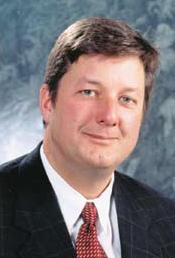 Steve Wathen CEO of Equity, Inc., a large development company in Columbus, Ohio. Away from the office, Wathen currently serves on three not-for-profit boards, and is chairman of one. His philanthropic activities include Founder and Chairman of Youth Aviation Organization that was created to give children access to the world of aviation. He is on the Advisory Board for Pregnancy Decision Health Center, which provides support to women in crisis pregnancies. Finally, Steve is an Executive Board Member and Senior Vice President for Boy Scouts of America Simon Kenton Council. Steve is an instrument rated pilot, scuba diver and avid outdoorsman.
Mike Weppler. Mike is an avid volunteer and leader in Cincinnati, both in his Church and in the local community. His background is as an investment advisor. His primary and trending focus, though, is on developing emerging leaders, the community that supports them, and the structures that make deep, true leadership development a possibility for all future leaders of Church and the community / society. He is currently involved in a few emerging initiatives and ventures to this end. Mike led a city-wide mentor collaborative event in Cincinnati in which the mayor and the superintendent of public schools participated. Mike is on the WAM House Board of Reference.

Chip Weiant. Executive Positions (GM, VP, EVP, CEO) at CompassUSA, Schmidt's Hospitality, Cardinal Industries, Island Resorts. Founder of American Center for Civic Character. Senior fellow of the Sagamore Institute for Policy Research, a national think tank on public policy. A civic entrepreneur, Chip is a contributor to the national movement striving to renew America's essential economic as well as civic disciplines. Co-founder, board member and Director of the Central Ohio Better Business Bureau Center for Character Ethics. His character transformation materials, UnCommon Sense, were adopted and implemented by Ohio Secretary of State Kenneth Blackwell, with great results. Chip is also involved in Mission Columbus, an organization devoted to city transformation. Chip earned a BA in public policy analysis at Miami University. Chip is a Senior Fellow of Mission Columbus, serving on the Institute side of the organization. A "serial civic entrepreneur" since 1984, Chip loves helping busy adults put their convictions to work for the common good. Chip enjoys sailing and discipling. He and his wife Anne live in Columbus, Ohio.