Professor Harry Anderson serves as assistant professor of accounting and teaches courses in accounting, project management, and management information systems. A Certified Public Accountant and Project Management Professional (PMP), he has over 25 years experience in accounting, budgeting and financial information management systems development, technology consulting, and independent auditing. In addition, while pursuing his professional career, Professor Anderson taught accounting courses as an adjunct instructor. Psalms 1:3 describes a blessed man as one "like a tree planted by streams of water which yields it fruit in season." His desire as a teacher is that students will "pick" fruit. As he shares his story both spiritually and professionally, he trusts students will desire to know God more and learn to also be blessed men and women as they seek to bear fruit in their lives as business professionals. All of his professional activities and teaching experiences prepared him to teach at Cedarville. His call then is simply to be like that tree in Psalms 1: Yield fruit in season for Him. Harry's interests include Developing Christian ministries, reading, music, sports (especially Ohio State football – Go Bucks!), and exercising. He helped start the Columbus chapter for Bible Study Fellowship, which now has over 400 men and children involved on a weekly basis. He serves on the Boards of International Friendships, Inc. (IFI), Child Evangelism Fellowship, and WAM House. He volunteers his accounting expertise to WAM House and Mission Columbus. He is married and has two children and one grandson.
Robert L. Caldwell, Jr. is Managing Partner for the Center for Urban Poverty Solutions. A Columbus, Ohio native, Robert has over 25 years of social service and community development experience. He is an award winning developer of human service programs (Governor's Award for Excellence in Public Service in the State of Ohio). His advocacy efforts have resulted in over $150 million dollars in economic development investment for Weinland Park, a blighted Columbus inner-city neighborhood, including the building of a new Elementary School. He has developed programs and services that have served over 5000 families. From 2003 – 2005 Robert served as an advisor to former Ohio Secretary of State and gubernatorial candidate Ken Blackwell. In 2007, Mayor Michael B. Coleman appointed Robert to the 2012 Bicentennial Commission, where he served as Safety Committee Co-Chair. Prior to his current role with CRA, Robert served as the Managing Director of the YWCA Family Center, Franklin County's (Ohio) only emergency homeless family shelter offering an array of support to homeless families. During his tenure, the shelter served over 1500 families and received national recognition for best practices from the National Alliance to End Homelessness. Robert's primary professional focus: Low-income urban community transformation through advocacy for research based and culturally informed public policy, strategic multi-disciplined collaboration and the development asset oriented social and human service programs and services.

David Foster recently served as Executive Director of Hilltop Christian Community Development Corporation, a non-profit that works to develop community in the inner city area of the Hilltop in Columbus, Ohio. He was also Senior Vice-President of Automation Services at ABB, a $20 billion, technology-based global provider of power and automation products, systems, solutions, and services. He has led start-up businesses in China and Thailand. David has a Yale Aeronautical Engineering degree, where he also played linebacker on the football team. He earned his M.B.A. from Harvard. He has been active in Kairos Prison Ministries since 1993. David enjoys sailing and international travel. He lives in Columbus with his wife, Joanne. He is also a WAM House mentor, trainer and on the Board of Directors.
Chinwe Okpalaoka is Director of Undergraduate Recruitment and Diversity in the College of Arts and Sciences at the Ohio State University, where she has worked for 8 years. She earned a B.A. and M.A. from the University Of Nigeria in English and Mass Communications, respectively. Her Ph.D in Social and Cultural Foundations of Education is from The Ohio State University. Chinwe has been married for 22 years and has four children, two of whom are in college. Her relationship with Christ began in 1996 and she and her family worship at the Eagle Rock Church in Pickerington, Ohio. At Eagle Rock, she is involved in the Hospitality and Children's ministries. Her interests include reading, home decorating and travel. One of her favorite places to visit is Paris, France. Chinwe's desire is to teach college full time, but she trusts that she has been placed in her current position for a purpose.
Atul Pandey is the President of PANDEY Environmental, LLC. Services provided by PANDEY include Brownfield site assessment, remediation, and regulatory compliance.  Atul holds the distinction of successfully issuing 15 "No Further Action" letters through the Ohio EPA Voluntary Action program. He has also secured approximately $25 million dollars for municipal and private clients through Clean Ohio Fund (CORF and COAF), Industrial Site Improvement Fund (ISIF), Job Ready Site (JRS) Discretionary Fund and US EPA Brownfield Assessment grants. Atul has been an Ohio VAP Certified Professional since 1999. He was one of the key authors of risk assessment methodology in Ohio's Voluntary Action Program. He drafted the leaching guidance currently being used by the VAP and conducted all of the modeling to develop generic leach-based standards. PANDEY Environmental is currently providing expertise on many urban redevelopment projects throughout the State of Ohio. Mr. Pandey holds a M.S. in Environmental Engineering and a B.S. in Civil Engineering from the University of Cincinnati. He is originally from India. He makes his home in Columbus with his wife and son.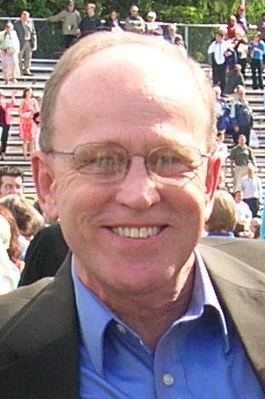 Jim Roth grew up in Grand Rapids, Michigan, attending his neighborhood Presbyterian Church. He received a B.S. in Applied Behavioral Sciences (Psychology of individual behavior in groups) from George Williams College, Chicago. The greater education came from living in the slums of south Chicago, during this nation's first urban renewal project. Later he pursued studies in childhood development at Findlay College, now Findlay University, in Findlay, Ohio. After Chicago, Jim served in the Army Guard for over 7 years, attaining the position of Company Commander. His work took him to various city and campus civil disturbances, during the Viet Nam era. Simultaneously, his professional career was in youth and family programming with the YMCA, involving k-college youth, families, court referral programs and as well as learning and emotionally challenged youth. Following this he was a director at the YMCA's international family and conference center, The Silver Bay Association, on Lake George, in the Adirondacks. He also served, in small ways, on committees for the Lake Placid Winter Olympics, 1980. The remainder of his career was as a management trainer and by request, as an internal management consultant, with the Nationwide Insurance Corporation, in the US, Puerto Rico and Luxembourg. Jim has had the pleasure to teach in the Beijing school system that specializes in language and to help present NBA basketball camps, led by Vladi Devak (Lakers and Kings Legend) in Shantou, China. He assists in leading a home church at the Xenos Christian Fellowship. He has resided in Columbus, Ohio, since 1981 and has served on, and advised to, several not-for-profit boards. Jim is Director of Mentor Development for WAM House.
John Scroggins earned his undergraduate degree from The Ohio State University in Business (Production & Operations Management), his Master of Business Administration from Ashland University, certification as a Purchasing Manager (NAPM) and as a Production and Inventory Manager (APICS), and a certificate in Biblical Studies from Rosedale Bible Institute. Over the years, John has held a variety of consulting and marketing manager roles in the marketplace. He is the Director of the WAM House, a 501(c)(3) specialized discipleship and professional training program in Columbus, Ohio, whose vision is to help Young Professionals transform the marketplace by engaging their workplaces for Christ (www.wamhouse.org). The Baton Exchange (www.thebatonexchange.com) is the marketplace training arm of the WAM House and is designed to help fund the ministry of the WAM House. John and his wife Angie love cross-cultural interactions and have visited 14 countries between the two of them. They are active volunteers with International Friendships (IFI). In fact, IFI is sending their interns through WAM House training (http://ifiusa.org). They and their daughter live in Columbus near The Ohio State University and are involved in the Columbus Network of Microchurches (CNM), a house-church planting initiative of Rosedale Mennonite Missions.
Board of Advisors

Mike Egenrider is VP of Enrollment, Ohio Christian University. He retired from the Air Force as one of their top recruiters in the nation before going on staff at OCU. He is a Professor for OCU teaching Oral Communications and Marketing Classes. Mike serves on the Board for Pickaway County Council for Youth Leadership. He is a WAM House Mentor, and mentors Chulwoo Lee.

Garry Scanlon is President at Scanlon, Clay & Company. He also served as President of Casto Investment Sales. He has close to 20 years experience in multifamily investment property. He is author of Walking and Talking: 57 Stories of Success and Humor in the Real Estate World of Business and Lead Like Reagan.

Dr. Matt Stiers is an Independent Education Management Professional. He has been a Professor for the University of New England in Tel Aviv, Israel and in professional education at Nationwide Children's Hospital. He is also actively involves in many organizations.
Board of Reference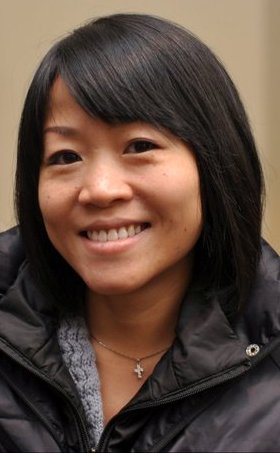 (Chloe) Man Chong Chan is from Macau, China. She earned her M.B.A. from University of Missouri. She was awarded the Crosby M.B.A. Academic Achievement Award, The Michael T. Christy Professional Achievement Award, and the Outstanding International Student award. She now is working for Cardinal Health as a Senior Finance Analyst. Chloe is enrolled in the WAM House Customized Leader track.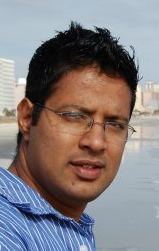 Benny George was Ohio State University's top M.B.A. student in 2010. He served as President of the M.B.A. Student Council, in the Fisher College of Business (2009-2010). He received the 2010 Outstanding Graduate Student Award, The Ohio State University's highest honor for leadership. Benny is currently being mentored in WAM House program by former Fortune 500 executives David Foster and Gary Casale.

Shavonne Morain serves as the chief of staff at the Ohio Academic Resource Network (OARnet) an affiliated entity of The Ohio State University. Shavonne also served on The Ohio Staff Council for Higher Education (OSCHE) and The Ohio State University's University Staff Advisory Committee (USAC).

Dr. Bobby D. Moser has served for nearly 20 years as Vice President for Agricultural Administration and Dean of the College of Food, Agricultural, and Environmental Sciences (CFAES) at The Ohio State University. He is also Executive Dean of the university's professional colleges and served as Vice President for university outreach from 2001 to 2008. Moser's leadership in global agricultural development was recognized in his appointment in 2005 by then President George W. Bush and Indian Prime Minister Manmohan Singh to the U.S.-India Knowledge Initiative on Agricultural Education, Teaching, Research, Service and Commercial Linkages. Moser has developed educational collaborations with Latin America, the Caribbean, Africa and Asia and has received regional and national outstanding college teaching awards. He was inducted into the International Adult and Continuing Education Hall of Fame (2005) in conjunction with the annual University Continuing Education Association meeting.

Nick Nicholson is the president and founder of Sales Fitness, LLC. Prior to this he was CEO of The Ecology Group (TEG), an Outsource Expense Management firm that was recognized nationally by Inc. magazine as the #87 Fastest Growing Company in America. TEG was sold to a Fortune 100 company in 2001. Prior to TEG, Nick led two other fast growth companies. One of these, General Micro, made the Inc. 500 Fastest Growing Private Companies twice at #8 and #20. He started his career at IBM for 11 years where he was recognized as one of the top 10 IBM sales people out of 2200 nationwide.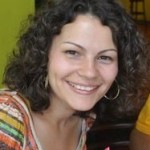 Estera Pirosca is from Romania. She came to Columbus to intern at International Friendships in 2010. She speaks Romanian (native), Spanish and English and has a basic knowledge of Portuguese, French and Italian. She earned a B.A. in Organizational Communication and a minor in Computer Science in 2010 Southeastern Louisiana University, graduating with honors. She desires to be involved in cross-cultural consulting. She was being mentored by WAM House mentor, Business Etiquette and Cross-Cultural consultant Denise Pietzsch.  

Mike Weppler is an avid volunteer and leader in Cincinnati, both in his church and in the local community. His background is as an investment advisor. His primary and trending focus, though, is on developing emerging leaders, the community that supports them, and the structures that make deep, true leadership development a possibility for all future leaders of churches and in the community/society. Mike is on the WAM House Board of Reference to provide insights to our Mentoring Program.